Happy Holidays everyone. I hope this is finding you all well. I do want to start out by sending up a prayer to the victims, families, and survivors of the recent shooting events at Clackamas Town Center Mall in Oregon (half an hour from where I live) and at Sandy Hook Elementary School in Connecticut.
This week I am here to share with you our final challenge of the year. It will last until January 3rd. The challenge will be:
HAPPY HOLIDAYS
Show me Christmas or New Year related cards.
We have an AWESOME sponsor for our final challenge.
Tiddly Inks Digital & Clear Stamps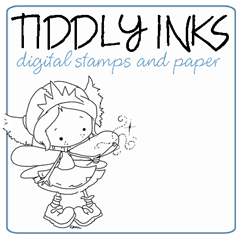 Tiddly
Inks offers digital stamps and digital papers, created by Christy Croll. Christy is a self-trained illustrator who likes simple, cute and quirky drawings with a sense of humor. She draws what amuses her, which means some days it is quirky and cute and other days it is a bit of a twisted gothic feel.
They are offering a $10 Gift Certificate to the random winner of this challenge. Now that is a prize worth playing for.
Here are our amazing Design Team samples to get your mojo flowing!
Sadly this will be the final challenge for a couple of them. LETS SAY GOODBYE TO SHANNON AND EVELINA
Susan
Super cute cards right? Want to show us what you got? Then link up below to be entered in our challenge!
Also don't forget to come back next Friday when the inspiration girls will dazzle you with their creations
.
ALSO COME BACK MONDAY FOR A DT CALL